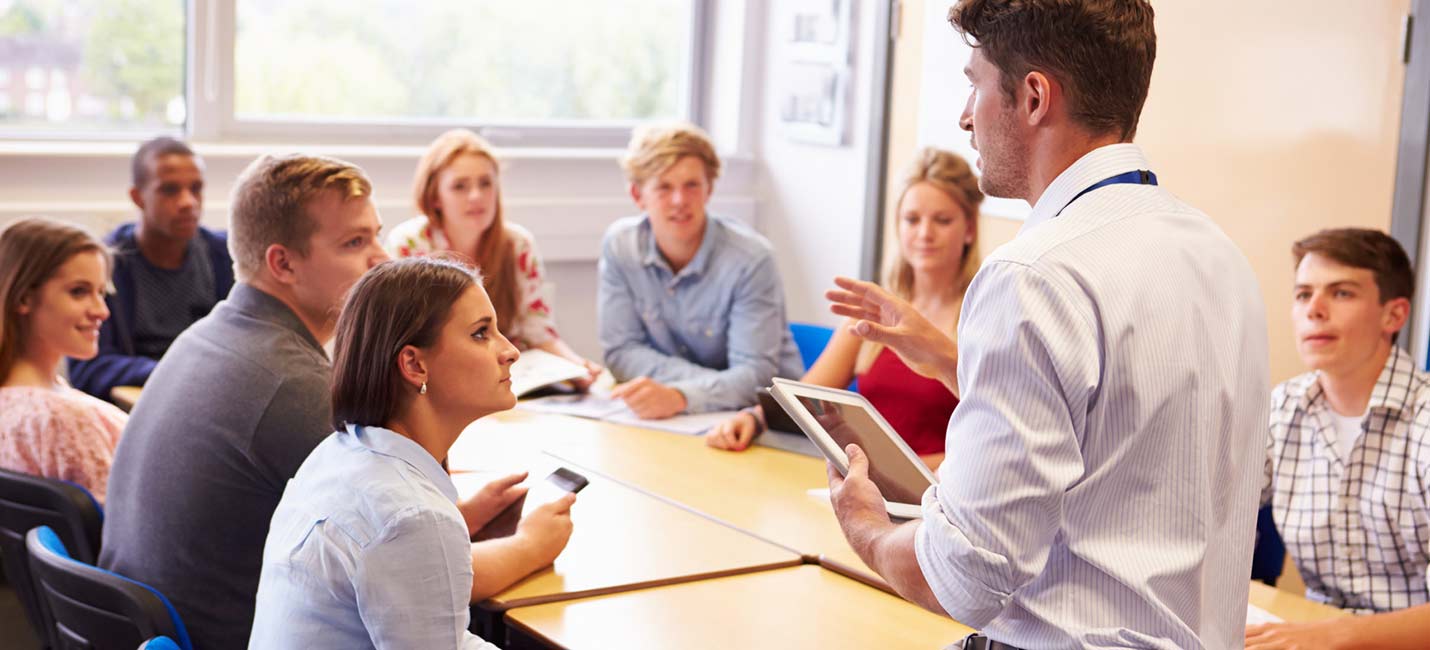 TELTEK provides innovative Open video solutions for teaching and learning environments. "Multi-Views" Lecture Capture, Conference recording and streaming. MOOC-video production tools and MOOC platforms, Video Solutions for MOODLE.
+ info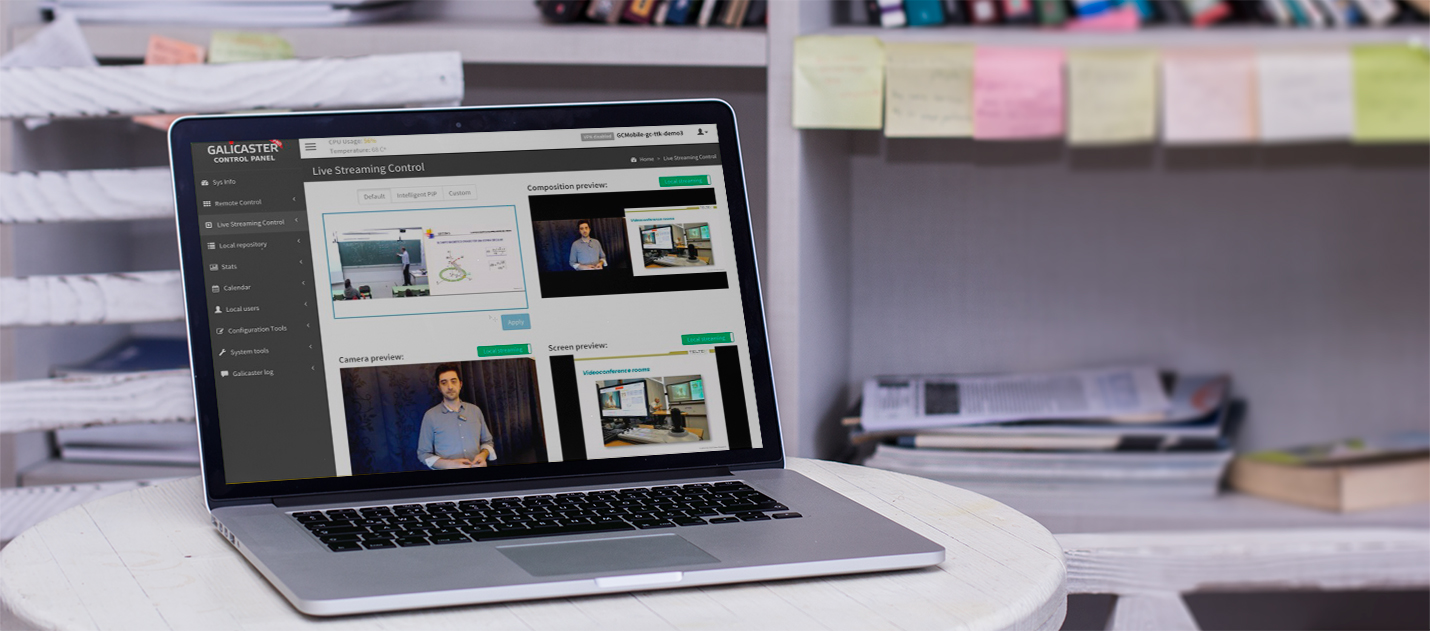 Galicaster-PRO is a powerful lecture and conference recording software. Running on the recommended hardware it builds a fully featured multi-stream recording unit.
+ info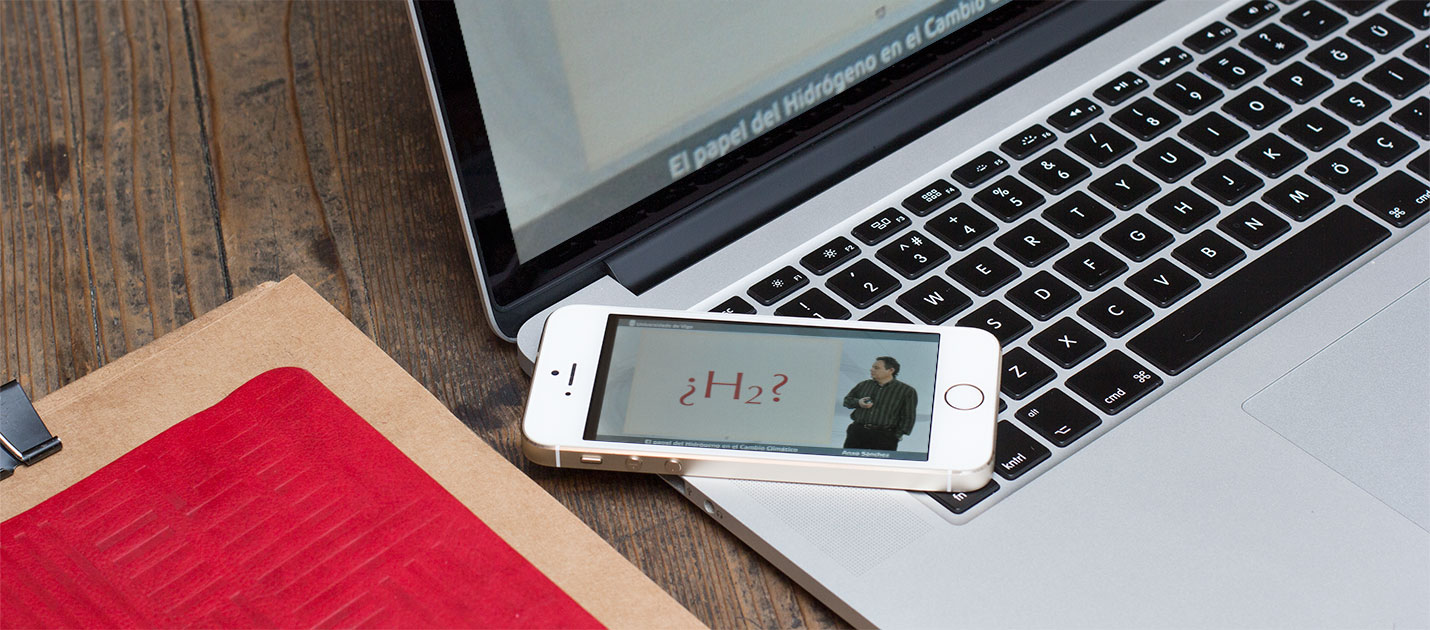 POLIMEDIA is a system designed for an easy and inexpensive production of multimeda contents to support teaching and learning. Polimedia format works great on mobile devices.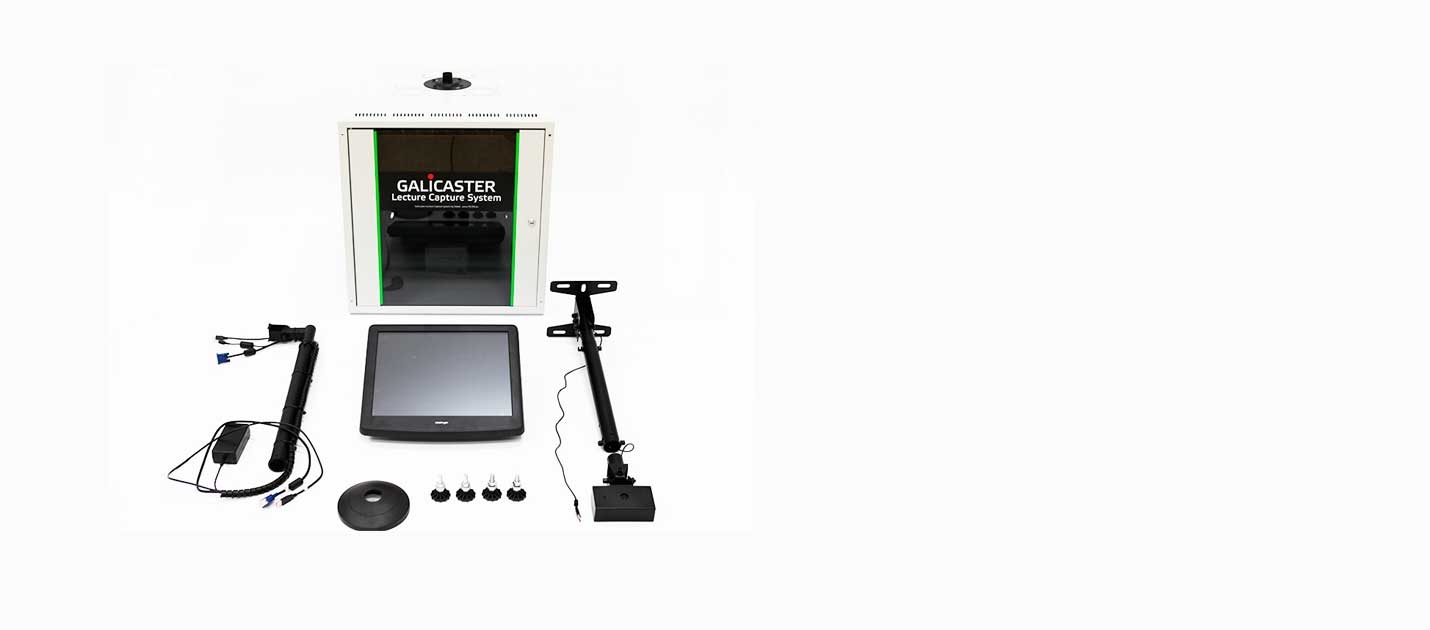 Galicaster Classroom KIT is a complete set of hardware including all you need to set up a classroom ready for recording lectures. It includes a GaliRACK dual-stream recording unit, touch screen, HD ceiling camera, etc...
+ info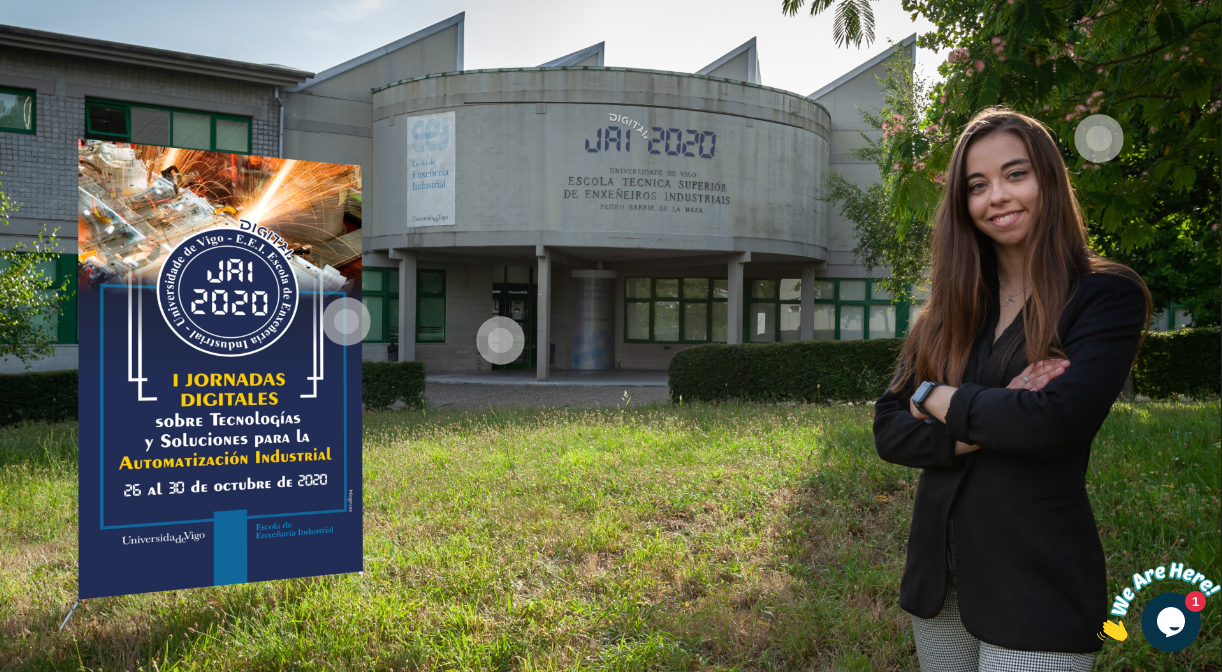 With Teltek's Remote Congress platform you will be able to replicate the experience of your clients and visitors in an efficient and intuitive virtual environment without giving up your own image.
+ info
/ 5
/ 5